About this society
The Founding Prospectus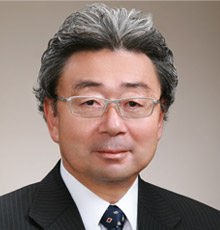 A new age that people live to be 100 years old is just around the corner. Japan is one of the world's highest longevity countries, but the gap between the average life span and the health expectancy is unexpectedly wide (Male: about 9 years, Female: about 12 years). Inhibiting the decline of activities in daily life and extending the health expectancy that people live healthy are significant problems. Therefore, it is known that improving life style by meals and exercises is very important. Under the influence of inhibiting the increase of national health expenditure, Consumer Affairs Agency, Government of Japan launched the system of "Foods with Function Claims" in 2015. It is one of methods to improve our life style by meals. If Foods with Function Claims are understood correctly, it is expected to promote our health by meals in the future. On the other hands, a lot of natural foods contain various ingredients; therefore, it is difficult to identify functional ingredients. Moreover, the effectiveness are not measured correctly because the analysis methods are not established. It is true that there are useful food ingredients which unfit into the system of "Foods with Function Claims". Food contains various ingredients, and they complement each other, not singly. Measuring and making efficient use of these functional plants and food ingredients in accordance with a "whole food" concept are significant problems to extend healthy life expectancy.
This society aims to provide opportunities that researchers exchange opinions to analyze, identify and measure the functional plants such as chlorella. Moreover, we also aim to provide more information regarding functional plants and food ingredients, which is based on scientific evidence accepted by researchers, medical experts and so on, and contribute to create "society of health and longevity"
Chairman Teruo Miyazawa
Back ground of the foundation
Functional plants such as Chlorella, which is rich in nutrients in a good balance, are expected to improve undesirable diet habit and contribute to create "society of health and longevity".
This society hopes that a lot of people (including the public, companies and researchers) are interested in studies which show the scientific evidence regarding the effectiveness of functional plants and the usage of them, and aims to spread functional plants. Then, we decided to found "Society for Chlorella and Functional Plants Research".
Members
Chairman
Teruo Miyazawa
Professor of the New Industry Creation Hatchery Center(NICHe), Tohoku University
Professor Emeritus of Tohoku University

Director
Hidekatsu Takeda
Professor Emeritus of Sapporo Medical University
Motoni Kadowaki
Vice-President Professor of Niigata Institute of Technology
Takahiko Fujikawa
Professor of Suzuka University of Medical Science
Kojiro Ishii
Professor of Doshisha University
Kenji Sato
Professor of Kyoto University
Takeshi Otsuki
Professor of Ryutsu keizai University
Shiro Nakano
Nakano Shiro Ladies Clinic
Oki Higuchi
Biodynamic Plant Institute Co.,Ltd.
Auditor
Maki Tanaka
Professor of Health Sciences University of Hokkaido
Advisor
Hitoshi Itoh
Research Institute of Mycology and Pharmacology
The regulations rules of this society.